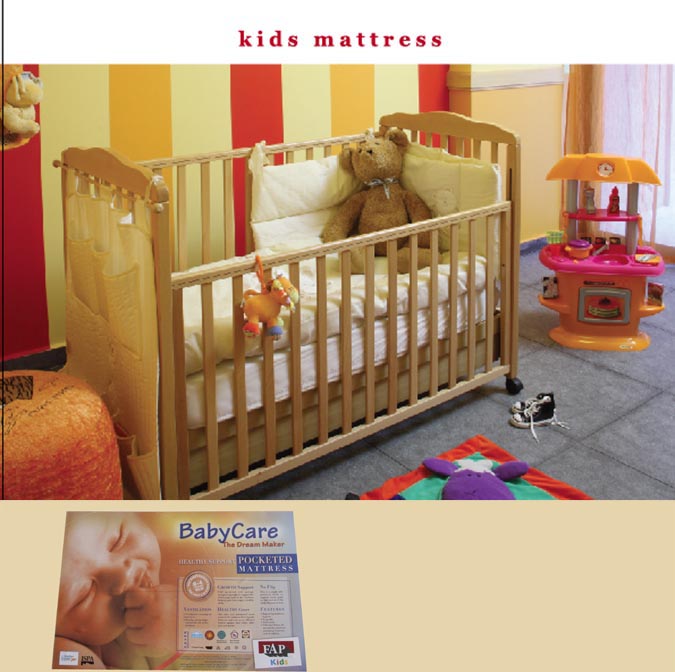 Growth Support
FAP pocketed coil springs designed specially to support the developing back of the children helping your baby enjoy a healthy sleep.
No-Flip
This is a single side mattress built to support every point on the contour of the body. No need to turn.
Ventilation
•Ventilators ensuring air circulation.
•Regular airing helps extend the life of the mattress.
Features
•Improving mattress hygiene
•Long life
•Soft touch
•Flat steel frame all around the mattress providing firmness and durability.
Healthy Cover
Our stain and waterproof cover protects the mattress from liquids, dirtiness and acts as an effective barrier against dust mites, allergies and germs.