Modern thinking
Throughout the years, FAP's vision has put in priority progress and creative ideas to supply the modern consumer with unique and high quality Sleep Products.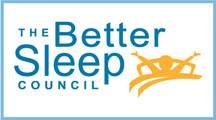 Blends of the finest natural and modern materials in addition to the traditional hand finish are FAP's signature in ultimate comfort, quality and craftsmanship.
Our Standards

FAP is certified from the British Standard Institution according to BS EN ISO 9001:2015 international regulations that attest the quality assurance of the management system for the "Manufacture, sales and delivery of foam, non-woven and bedding products".
FAP Quality Policy

is achieved through: -Manufacturing good products in a timely and cost effective manner that insures a fair and sound profit. -Minimizing products delivery periods. -Maximizing customer satisfaction to meet customers' needs defect free. -Providing its interested parties their needs and requirements in order to insure a continuous improvement.
:تتحقّف من خلال النقاط التالية "FAP"إنّ سياسة الجودة لدى
تصنيع المنتجات الجيدة بطريقة فعالة من حيث الوقت والكلفة، ما يضمن الربح العادل والدقيق* تقليص مدّة تسليم المنتجات* إرضاء الزبون إلى أقصى حدّ لتلبية احتياجاته بالكامل ومن دون أي خلل* تأمين احتياجات الأطراف المُهتمة ومتطلباتهم بغية ضمان التقدّم المستمر*