Modern thinking
Throughout the years, FAP's vision has put in priority progress and creative ideas to supply the modern consumer with unique and high quality Sleep Products.

Every step in the process of making luxury items has been improved and perfected meticulously. Blends of the finest natural and modern materials in addition to the traditional hand finish are FAP's signature in ultimate comfort, quality and craftsmanship.
Our Standards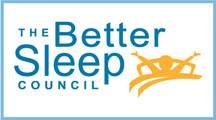 FAP is certified from the British Standard Institute according to BS EN ISO 9001:2000 international regulations that attest the quality control and management system at all operating levels in the entire process of research and design, production, merchandising and after-sales service to customers.

One of the most important instruments available to guarantee the top quality levels is the highly sophisticated inspection, research and development laboratory, where we continuously test our manufacture according to stringent international standards.