Adjustable Beds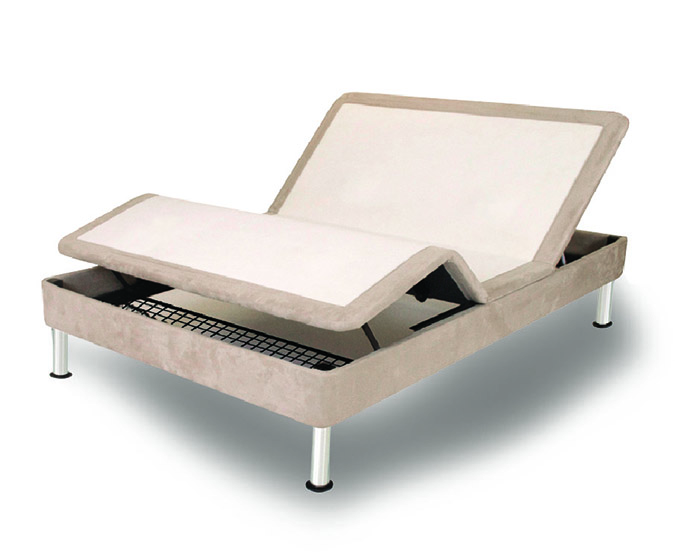 A sleek ergonomic design with programmable and wave action massage is handled by a wireless remote control.
Standard Features:
Zero G™ preset position:
One touch button that raises the legs slightly above the heart to promote circulation and relieve pressure off of the lower back.
Wall saving design:
Patented technology that keeps the user in reach of their night stand during articulation.
Gravity release safety feature:
Head and foot motors designed to lower the mattress by retracting only with gravity, never pulling downwards, which minimizes pinch points.
One button stop safety feature:
Pressing any button during base operation will automatically stop the Movement.
In the event of a power outage, the base can be brought to a flat position by pressing the button on the power down box under the base.
Weight Limits:
Supports a maximum weight of 386 kgs evenly distributed across the base.